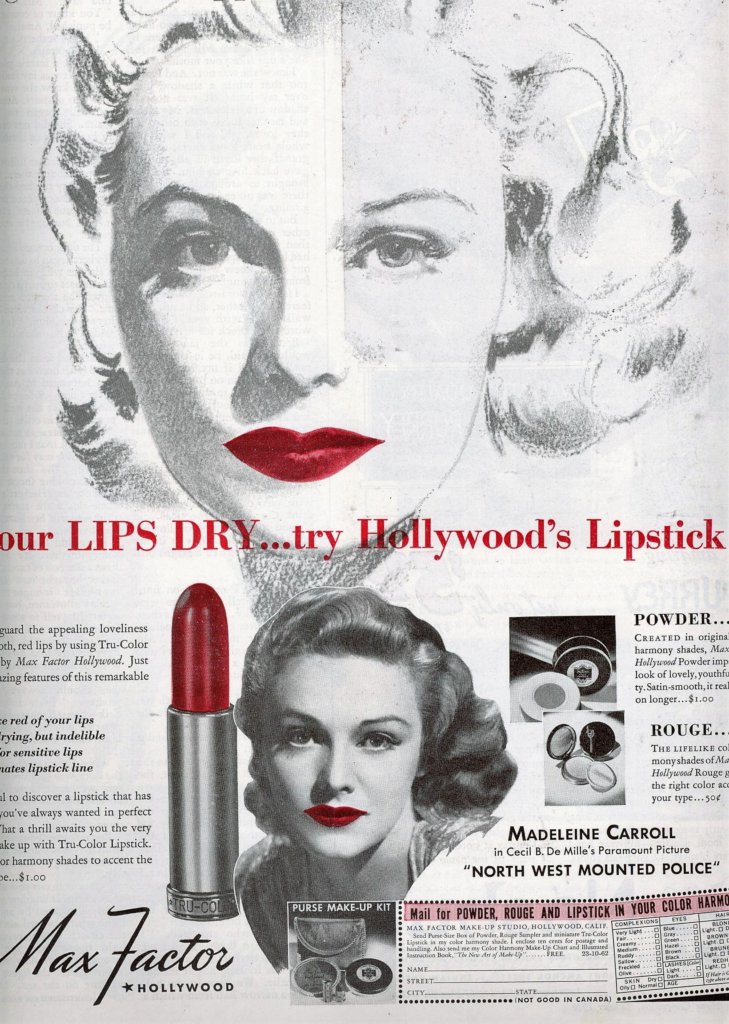 Max Factor cosmetics was founded in Los Angeles, California in 1909 by Maksymilian Faktorwicz, a beautician from Poland. Max Factor specialized in movie makeup, and demonstrated the importance of custom, technical makeup application according to individual nuances and facial structure. He was originally satisfied to remain a specialized supplier to the film industry, but his children were convinced they could grow the company into a much larger enterprise. National distribution began in 1927.
Since he had a strong connection with the film community, Max Factor was able to use celebrity endorsements in advertising its products. In return for nominal payment of $1.00 to the actress, the advertising would also promote the star's latest film.
This stunning Max Factor ad is from the October 1940 issue of Woman's Home Companion magazine.  True to formula, it features actress Madeleine Carroll who was able to promote Cecil B De Mille's Paramount Picture, "North West Mounted Police". Tru-Color lipstick by Max Factor Hollywood featured 1. lifelike red of your lips 2. non-drying, but indelible 3. safe for sensitive lips 4. eliminates lipstick line. For 10 cents you could also mail for purse-size make-up kit. This included a purse-size box of powder, rouge sampler and miniature Tru-Color lipstick in your specific harmony shade.
Max Factor is still sold, and here's an example of their new lipstick versions. You can still get those glamorous 1940s Hollywood movie star lips today!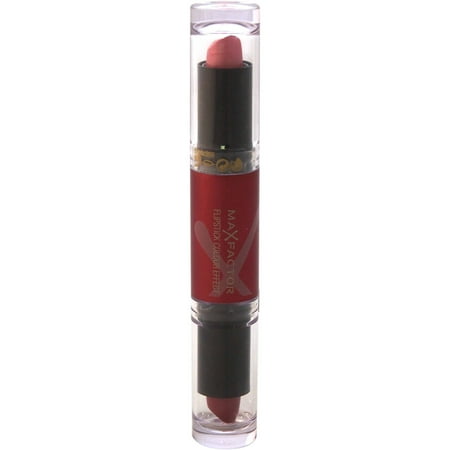 ~Marilyn